dotCMS folders and file assets are managed from the Site Browser. The dotCMS Site Browser is broken up into two main sections - the Site Browser directory hierarchy and the Browser detail section. Clicking on a folder in the Browser directory tree reveals the contents of that directory in the detail section. For more information, please see the Site Browser documentation.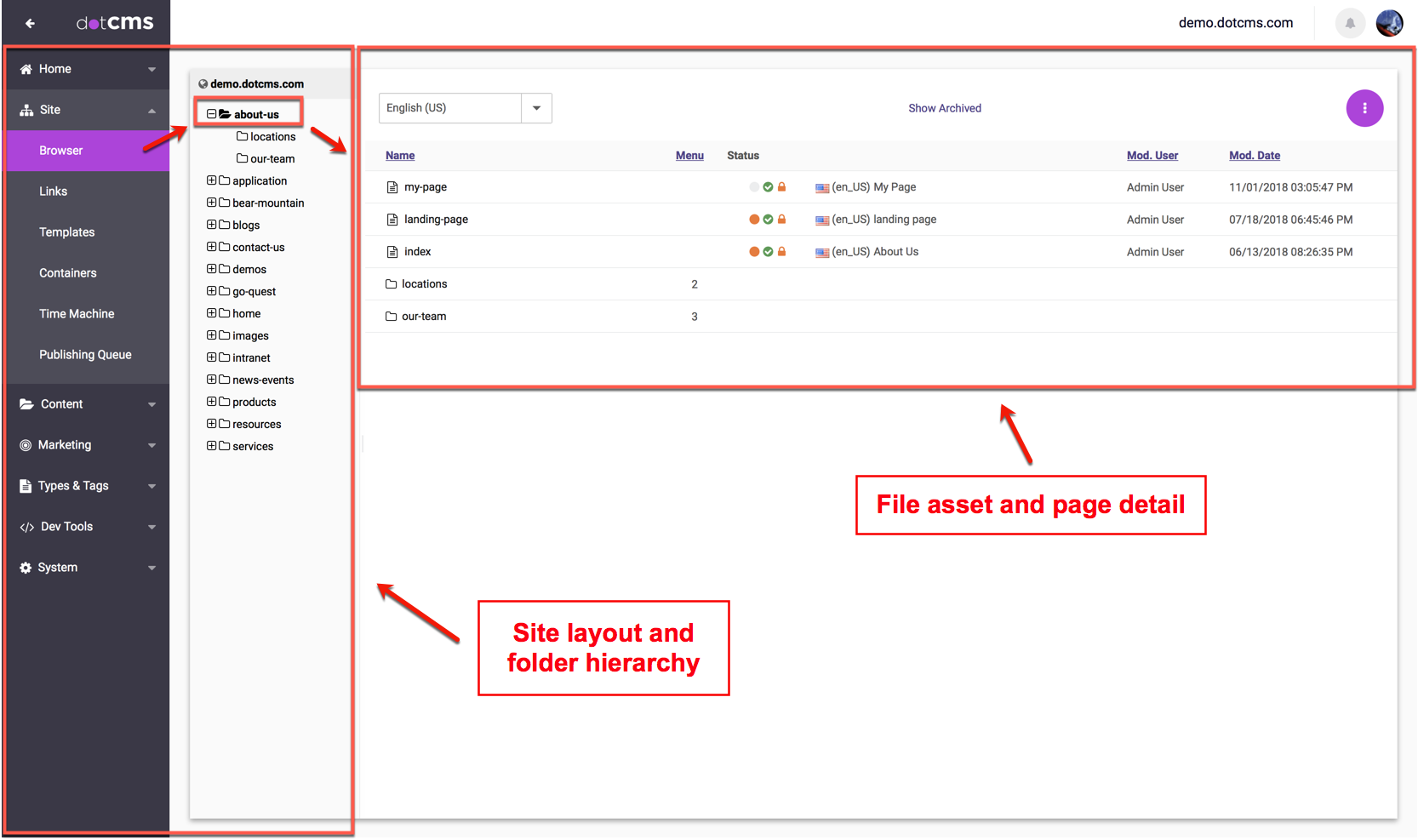 All Files Assets and Pages can be created from the Site Browser. For information on adding files and Pages from the Site Browser tab, please see the Adding Files and Adding a Page documentation, respectively.

For a fast and convenient method of uploading multiple files, please see the Upload and Edit via Webdav documentation.
Reserved Names
The following names are reserved, and can not be used as a file or folder name (URL) for any files or folders at the root of your site:
admin
assets
c (single letter)
dotadmin
dotcms
dotsass
dotless
email_backups
html
meta-inf
portal
web-inf
webdav
Note:
These names are restricted regardless of case used.
Only names which match the above URLs exactly are restricted.

A file or folder name which includes any of the above terms as only part of the name (but not the entire name) is not restricted.