A Tag field on a Content Type allows Content Contributors to label the content with keywords (tags) as it the content is contributed.
Note that each Content Type can only have one Tag field. The Tag field, if it exists in a Content Type, is a special field that is used by certain operations in dotCMS (such as Personalization), so duplicates are not allowed.
Adding a Tag Field
To add a Tag field to a Content Type, perform the following steps:
1. Select the Content Types tab.
2. Find and edit the Content Type you wish to add the Tag field to.
3. On the Add/Edit Content Type editing page, click the +Add New Field button: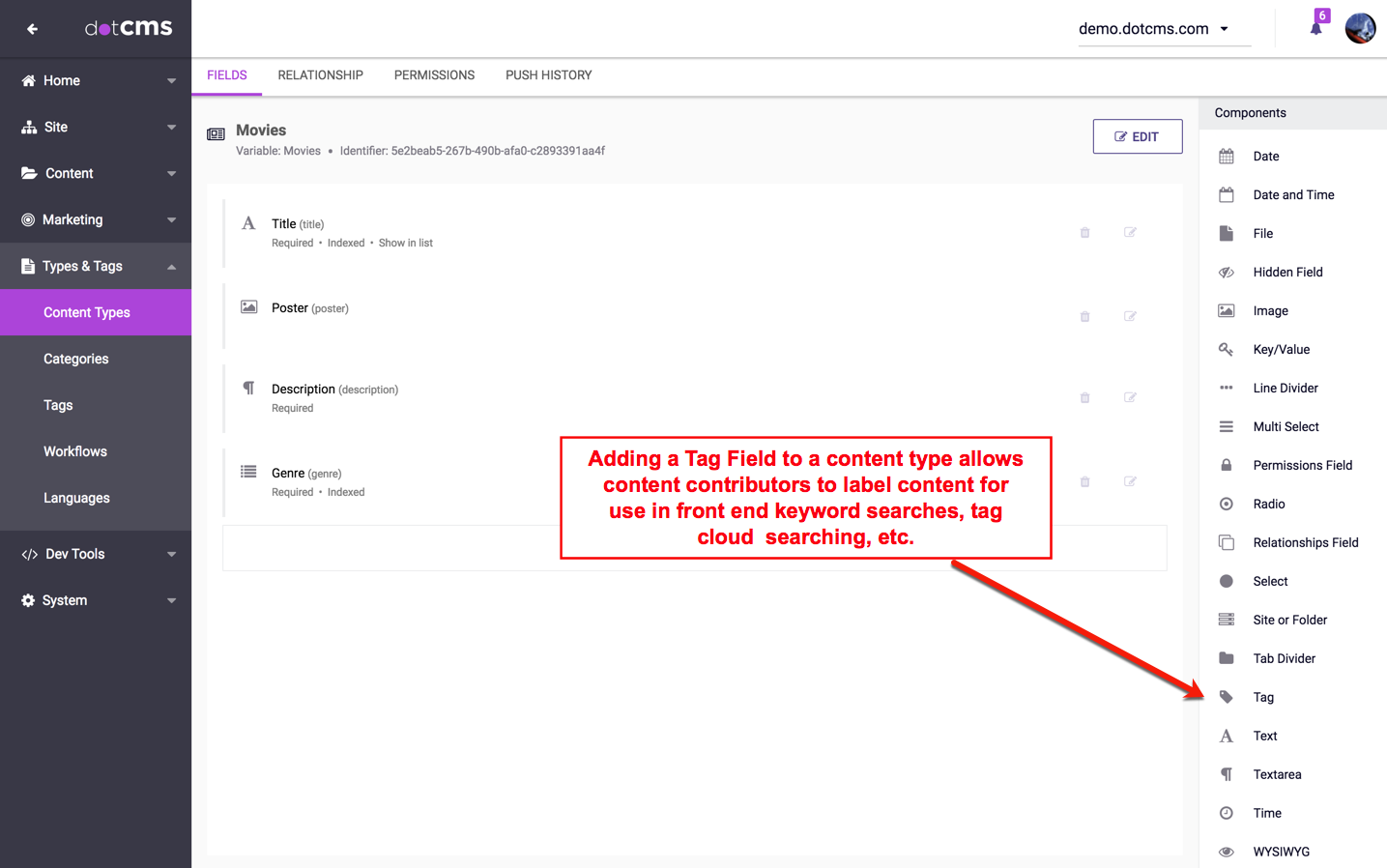 4. Set the Display Type to Tag.
5. Label the Tag field and add any of the other optional attributes: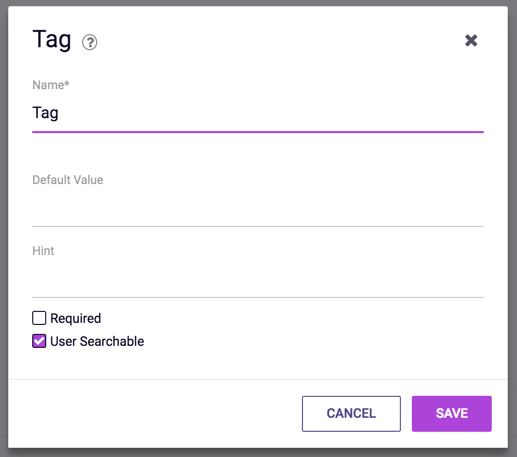 6. Save the new field.
7. To verify the operation of the new Tag field, add or edit content of the appropriate Content Type from the Content tab: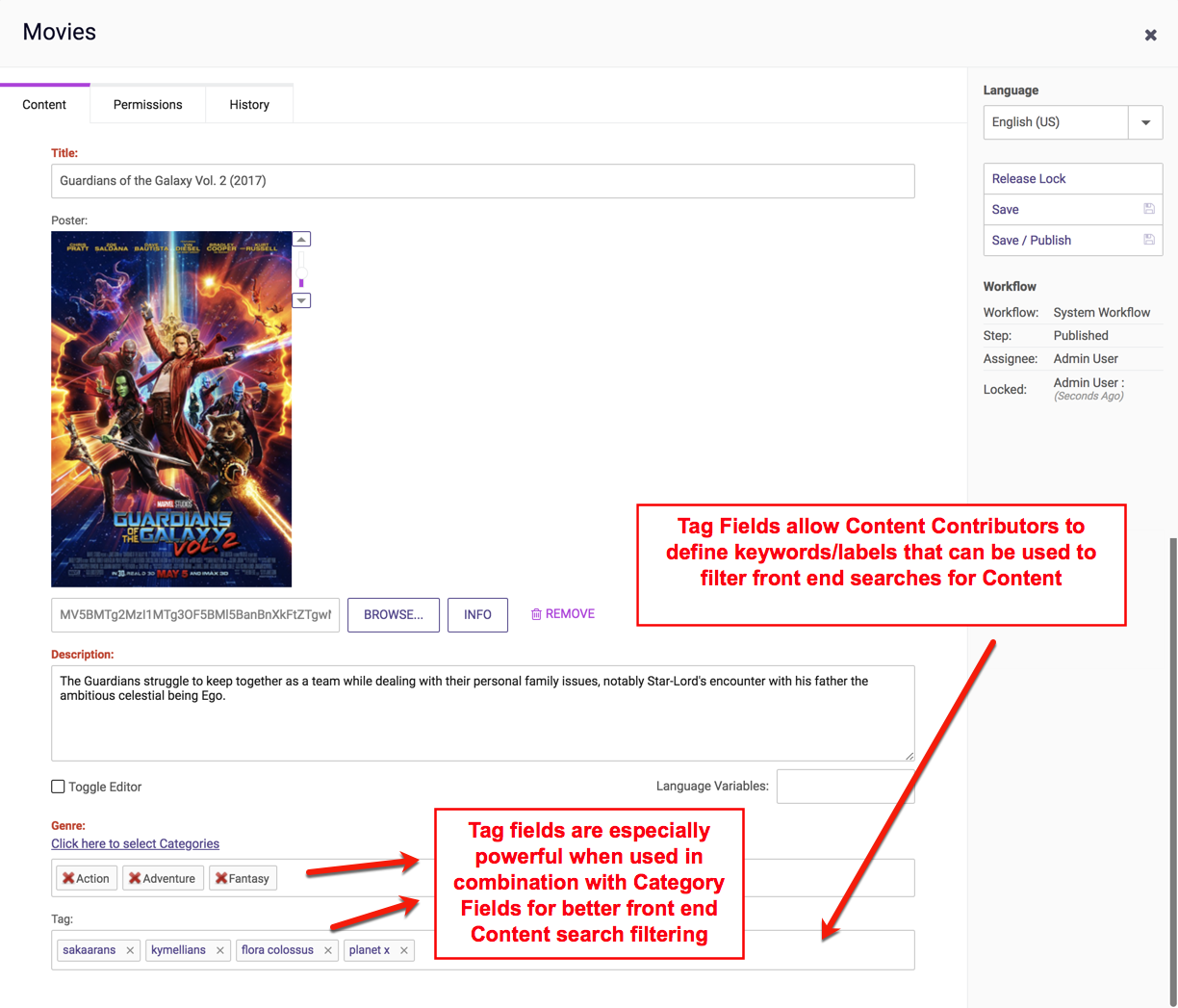 For more information on contributing content with tags, please see the Tagging documentation.