By default a piece of content inherits its permissions from its parent Content Type, and the content contributor has no control over where the content is located or how the content is permissioned. This means that all users who have permissions to the Content Type also have the same permissions over all of the individual content items created using that Content Type.
However you can add a Site or Folder field to the Content Type to change how users access and have access to individual content items of that Content Type:
The Site or Folder field only allows users to save individual content items to hosts or folders that the user (or the Roles the user is assigned) has permissions for.
When individual content items are saved, the content items inherits permissions from the specific location where the content item was saved.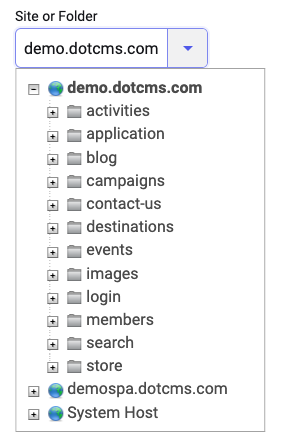 For example, if a user only has rights to save content to the News folder, then the user will only be able to save individual content items to the News folder. After creating a new content item, the content item will inherit the permissions from the "parent" News folder.
After this content item is saved, only the users and Roles that have permissions to child content in the News folder will be able to view and/or edit the content item just created.
The addition of the Site of Folder field allows you to manage the permissions of created content based on the permissions of folders and locations users have access to, rather than based on permissions of the Content Types themselves. This, in turn, enables you to share the same Content Type among multiple different groups of users, but still maintain separate permissions for the individual content items created by those users, based on user and Role permissions.